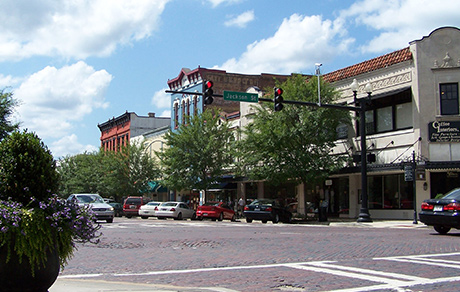 "Senior Life believes in supporting our local community, and we also enjoy treating our employees who all work so hard to contribute to our success nationwide," said CEO and President, Ron Powell.
Last Friday Senior Life's employees were able to go out to the Dog World food truck that came to their facility and help themselves to lunch on Senior Life. "It's doing little things like this that make employees feel valued and appreciated," said Sarah Kelly, Director of Human Resources.
Employees enjoyed loading up on all the hot dog fixin's that Dog World has to offer. "I was just glad to be able to eat here on campus and not have to go anywhere today! It's awesome that Senior Life shows appreciation back to their employees like this!" said Logan Lott, a Graphic Designer in the marketing department. Another employee who works in the Market Compliance department, Logan Long, shared, "Dog World was great! It's so nice that Senior Life does things like this for employees while also supporting small businesses & our community."
About Senior Life Insurance Company
Senior Life Insurance Company (www.seniorlifeinsurancecompany.com), founded in 2000 by Ron Powell, has been recognized as one of the fastest growing final expense companies in the United States. Headquartered in Thomasville, Georgia, employing over 200 home office employees and having over 6,500 agents in 40 states plus the District of Columbia, Senior Life offers final expense life insurance to anyone ages 0-85. Senior Life's sole mission is to help prepare families for the high cost of final expenses.
If you would like more information about this topic, please call or email Marsha Twilley at 229-221-7665 or mtwilley@srlife.net. You can also check Senior Life Insurance Company out on YouTube! Just click here. To check out the job opportunities available at Senior Life Insurance Company's Home Office, click here.